The People Behind Realize Your Beauty: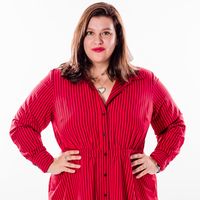 Stacey Lorin Merkl (she/her) (Founder & Executive Director) is a native of Denver, Colorado. She holds a BA in Theatre Arts and a BA in French from the University of Northern Colorado. She has taught theatre and music to children and teens at various arts centers in Colorado, Seattle, Paris (France) and New York City. Stacey founded Realize Your Beauty, Inc. in 2010, combining her love of theatre arts with her passion for social change and education. She is a longtime volunteer for the National Eating Disorders Association (NEDA) and is a trained facilitator for NEDA's Body Project. Stacey is also a trained facilitator of Confident Body, Confident Child, an evidence-based resource providing parenting strategies to promote positive body image, healthy eating and physical activity in children aged 2 to 6 years. She is a member of Endangered Bodies NYC, IAEDP Denver Chapter (International Association of Eating Disorder Professionals), AED (Academy for Eating Disorders), Colorado Nonprofit Association and the American Camp Association.

Board Members: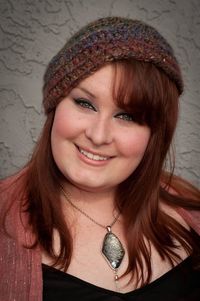 Kellie Amend (she/her) (Board President) is honored to be the Board President of Realize Your Beauty. She has previously been involved with the organization as a consultant and advisor. Kellie comes to the board with extensive experience in management, event organization, and performance. She is the founder of TrebleMaker Productions, LLC, and the owner of Dance My Way, LLC. Understanding intimately the struggles that children face - the increasing pressure to conform to unrealistic standards and the unhealthy and dangerous tactics to gain approval from peers and society, Kellie is committed to Realize Your Beauty's mission statement. She is excited to contribute to RYB her time, knowledge, creativity, and passion!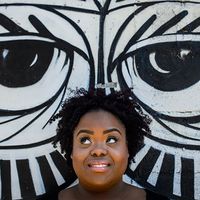 Francisca Diaz-Nobles (she/her) (Board Member) Born in The Bronx interacting with many cultures and traditions, Francisca has always had a love and interest for diversity. In her previous nonprofit position, Francisca created and facilitated workshops on global issues to middle schoolers leading them to connect what was learned to their own neighborhoods and lives. She has also coached and mentored teens (13-17) and young people (8-12) in a program using the lens of ontology. Francisca currently works as a Director of Homework Café/Student life at Fusion Academy Upper West Side. She enjoys the multi-tasking of planning events, assisting with homework and having social interactions with the young people she works with. Graduating Cum Laude from The City College of New York with a double major in Anthropology and Black Studies, she has an interest in the lack of indigenous practices in learning institutions along with how important they are. Francisca also holds a Masters of Arts in Youth Studies from The CUNY School of Professional Studies, where she deepened her understanding of various hurdles that might get in the way of young people and their learning. In her free time, she likes to read, travel, and be silly with loved ones.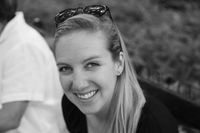 Hannah Read (she/her) (Board Treasurer) is thrilled to join RYB as a Board Member after following and cheering on the incredible work of this organization for many years. She's eager to put her experience in nonprofit fundraising to work in support of RYB's mission. Currently, she's the Director of Corporate Partnerships & Donor Engagement at NYC Outward Bound Schools and previously she worked in Development at Greenwich House, also based in NYC. She graduated from Connecticut College with a major in Gender and Women's Studies and minors in Dance and Psychology. Her path first crossed with Stacey's when serving as a Board Member at Endangered Bodies, an organization committed to body diversity and love.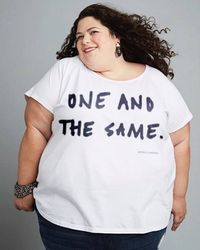 Jackie Schwartz (she/her) (Board Secretary) is an award-winning FEMALE filmmaker. In 2014, she co-created and produced a digital series called Rare Birds of Fashion, which champions the plus-size community and female entrepreneurs. Since then, she's produced three web-series, which have premiered and won awards at various festivals throughout the country. Her latest project is a comedy horror pilot in association with YouTube Studios and Troma Entertainment. In her daily life, Jackie is the Speakers' Bureau Executive at a major New York non-profit. She previously worked as an associate producer at Fully Branded Media, collaborating in the production of films such as: The Romantics, Margin Call, and Kill Your Darlings. Jackie is a proud advocate of self-love and is thrilled to join the board of Realize Your Beauty. She currently lives in New York City and is working on her satirical memoir: I Only Came for the Food.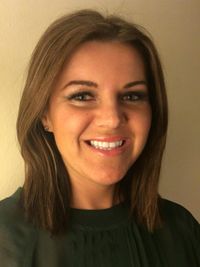 Mirjana Domakonda, M.D. (she/her) (Board Advisor) is a child, adolescent, and adult psychiatrist and researcher at Hartford Hospital / Institute of Living, and an Assistant Professor Adjunct in the Department of Psychiatry at Yale University School of Medicine. Dr. Domakonda's conducts clinical trials and uses neuroimaging to study the neurobiological underpinnings of childhood psychiatric disorders. Specifically, her research focuses on understanding how altered brain circuitry and cognition contribute to the development and persistence of eating disorders and obesity. Ultimately, she hopes to translate her research into novel therapeutic/pharmacologic interventions aimed at reducing the physical and psychological burden of these disorders.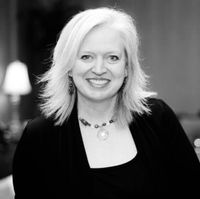 Christy Reeves (she/her) (Board Advisor) has been a passionate advocate for philanthropy and community betterment for more than two decades. As the former CEO of I AM THAT GIRL, a global movement inspiring girls to be, love, and express who they are through education, content, and community, Christy is focused on empowering young women. A seasoned nonprofit executive, Christy has extensive experience building and sustaining organizations, with a successful record that spans strategic planning, program development, fundraising and advocacy. Prior to I AM THAT GIRL, she served as the CEO of Single Stop USA, a national anti poverty organization that has served over 1.5 million households connecting them to over $4 billion in resources. For eight years, she served as the Director of Community Relations for Blue Cross and Blue Shield of Louisiana and as the Executive Director of its foundation. Earlier in her career, Christy served as the CEO of the Girl Scouts Audubon Council. On the personal side, folks who know Reeves best speak of her charismatic personality, which some say she developed thanks to a Bachelor of Arts in Theater from Louisiana State University. She remains an active member of her local theater arts community.
Do you live in the NYC area and are interested in joining our board?
Please submit your CV and Cover Letter to:
info@realizeyourbeauty.org

Troupe Members: 

Elise A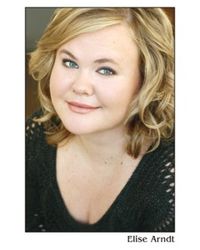 rndt (she/her) (Actor/Camp Realize Your Beauty: Head Teaching Artist/Artistic Director) received her BA in Musical Theatre from American University and is a native of San Clemente, CA.  Previous credits include: the premier of Briar Rose and the Thirteenth Fairy (Fanged Fairy) at the Jan Hus Theatre in New York City, Love New York (Ensemble), Bare: A Pop Opera (Nadia), Measure for Measure (Mariana), The Who's Tommy (Minister's Wife), and multiple cabarets. She is thrilled to be jointing the Realize Your Beauty project,  and is grateful to be a part of this very important message. elisearndt.com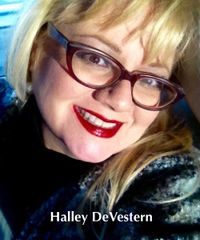 Halley DeVestern (she/her) (Actor) is an actor, singer, songwriter, voice actor, visual artist and teacher.  She earned a BFA in Acting from Boston University's College of Fine Arts. A New York City native, Halley DeVestern has performed in Off-Broadway and regional theatre, film and television. As a singer, Halley has toured with Big Brother and The Holding Company (Janis Joplin's legendary band) as their lead singer; she and The Halley DeVestern Band (co-lead by husband, co-writer and bassist Tom Heinig) have been recording and touring since 2006 and were in the running for a 2014 Grammy Award. Halley is thrilled to be a part of Realize Your Beauty's vital and impactful mission of Positivity. halleydevestern.com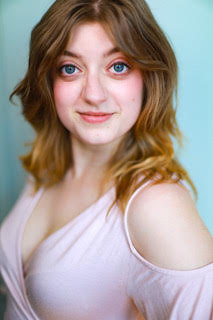 Katrina Dykstra (she/her) (EMC) (Actor) is an actor from not-so-sunny Michigan, where she received her BA in Theatre from Hope College. She has appeared onstage as Nina in The Seagull, Miranda in The Tempest, Peter Cratchit in A Christmas Carol at The Queens Theatre, and most recently as Adelpha in Nothing But Thunder at Theater for the New City. She is also a performer with Puppetsburg Brooklyn, a weekly educational puppet show, and her voice has been sent to space on a flash drive.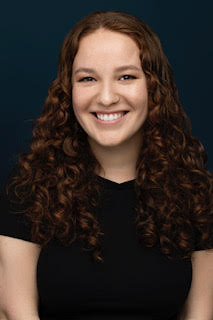 Leigh Dillon (she/her) (Actor) is a BFA MT graduate of LIU Post. She recently performed in Medea at Lenfest Center for the Arts (Woman of Corinth) and in a new musical, Ellipses as Tidal/Uranus with MilkyWay Theatre Company. She spent this past holiday season as a performer at Hersheypark. Other credits include Lizzie: The Musical (Lizzie), Lippa's Wild Party (Nadine), and Aulis (Anthea) at Williamstown Theatre Festival. She always thanks her loved ones for their support. leighdillon.net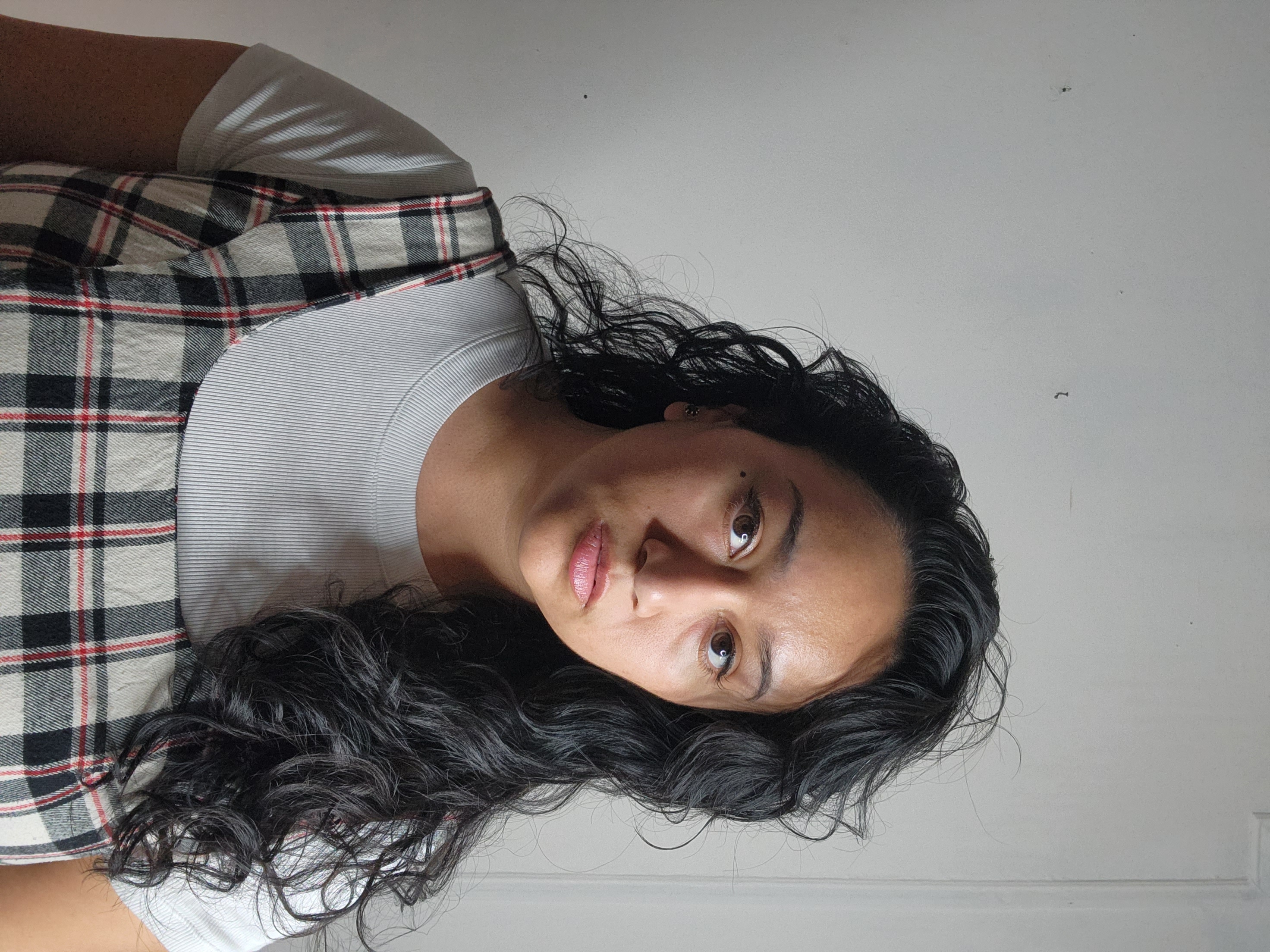 Luna Martinez (she/her) (Actor) is a performer and writer from Santa Rosa, California. She grew up performing in the Art is Medicine Show with The Imaginists every summer and is very excited to return to the world of children's theater. Since moving to New York she has shared her writing through WOW Cafe Theater. She has also joined the film industry as a set dresser. Through her work, Luna aspires to start conversations about mental health, abusive dynamics, and self-acceptance. For that very reason, she is delighted to be joining RYB.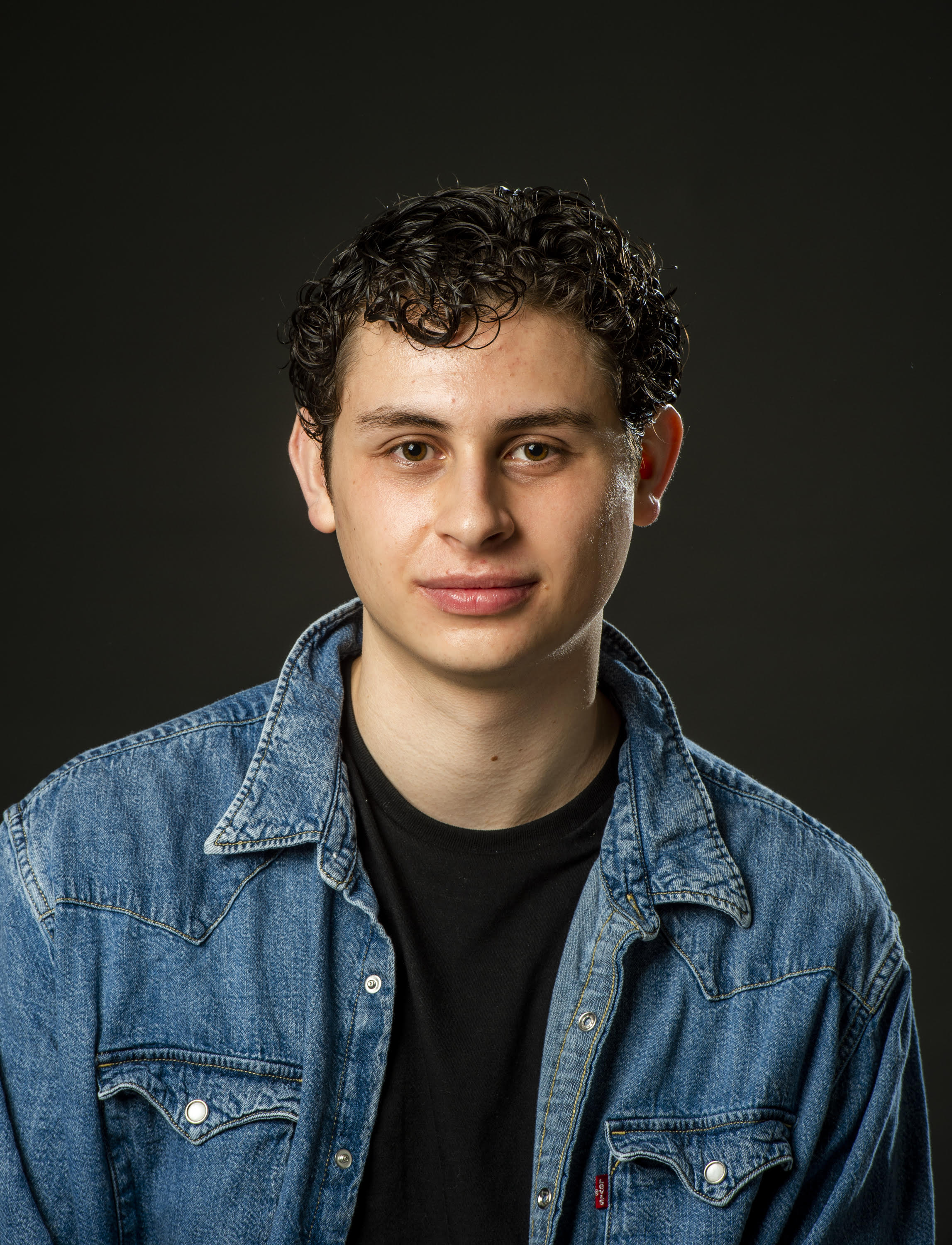 Sammy Rivas (He/Him) (Actor) is an actor, singer, writer, director, composer, puppeteer and puppet-maker. He recently earned his BFA in Drama from NYU's Tisch School of the Arts, having studied in the Experimental Theatre Wing and Stonestreet Studios Film Acting Residency. He loves acting both on camera and on the stage, and enjoys creating art that focuses on his cultural background as a Jewish and Mexican artist. He is also a co-founder of The Fool Volk theater collective, and has been currently working on a satirical puppet musical feature-film. sbr393.wixsite.com/sammyrivas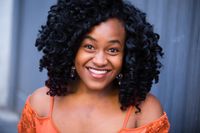 Starr Kirkland (she/they) (Actor) is an actress and poet from San Diego, CA. She graduated from the University of California, Santa Barbara with a BFA in Theater. As a writer and performer, Starr has used her spoken word to combat racism, violence, and bigotry, and to promote tolerance and an awareness of social issues. Some of the other programs Starr has worked with include: street outreach with The Storefront, an emergency shelter for youth; and Take Wing Transitional Living Community, a transitional living community specifically designed to break the cycle of homelessness for youth. She later started her own peer education theater troupe for at-risk youth, The Y.E.S. Program (Youth Expressing Self). Starr was a recipient of the Gandhi Nonviolence Award for her work in violence prevention in the community with specific emphasis on teen relationship and gang violence. starrkirkland.com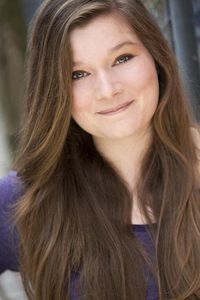 Sarah Gwynne Walker (she/her) (Actor) is a NYC based character actress! She is a graduate of Marymount Manhattan College where she earned her BFA degree. She's thrilled to be joining the RYB team and honored to be able to help instill self worth and self acceptance to young minds across the five boroughs of Manhattan!
PLAYWRIGHTS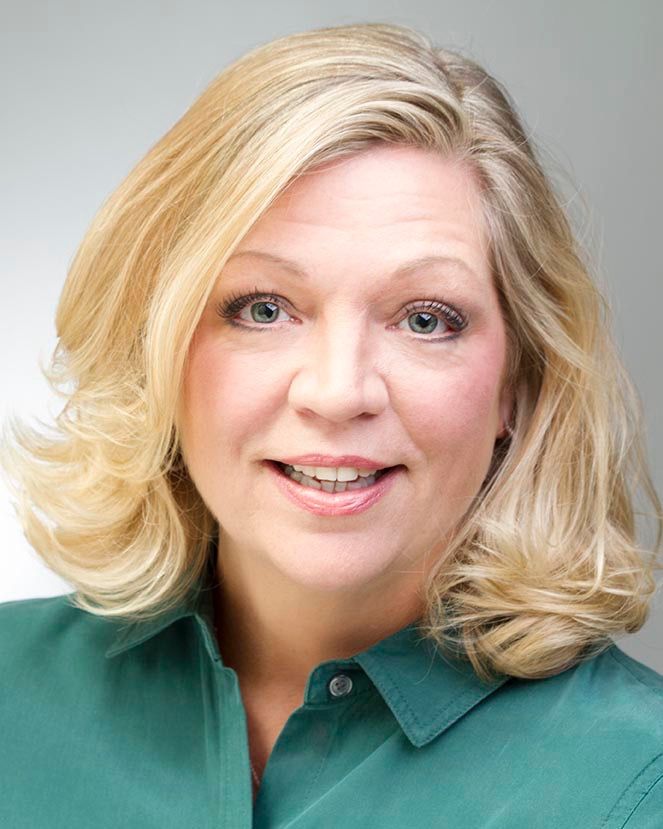 Erin Duer (she/her) has many years of experience writing/performing/producing comedy including, Saturday Night Live, The Tonight Show, Melrose Place, and Law and Order.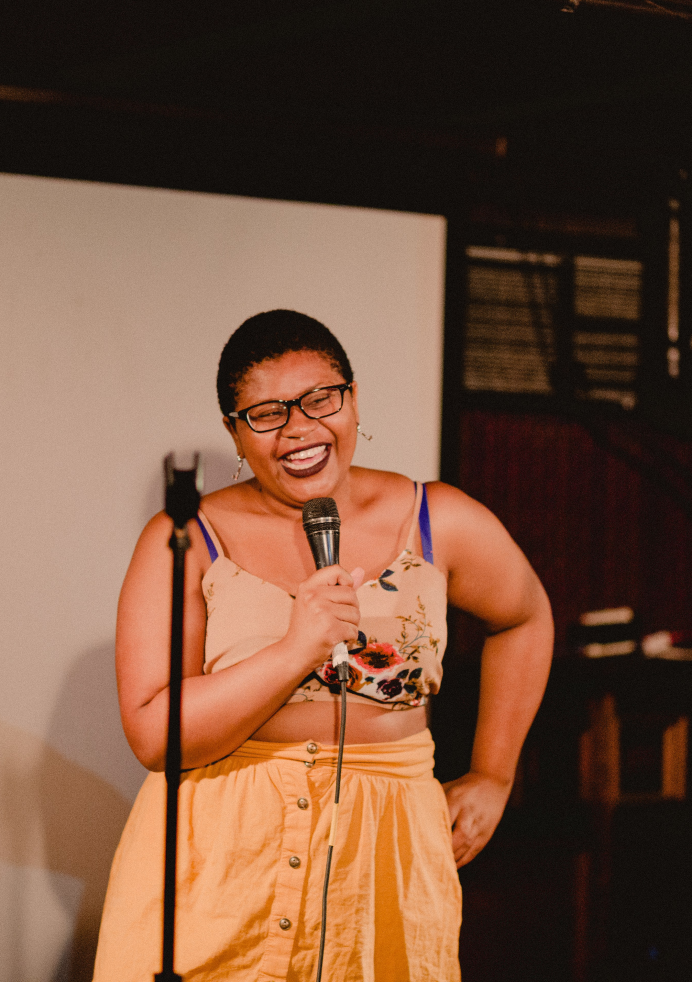 Jourdain Searles (she/her) hails from Augusta, Georgia and currently resides in Brooklyn, New York. She has a BA in Communications: TV & Cinema from Augusta University and an MFA in Dramatic Writing from New York University's Tisch School of the Arts.
Jourdain now works as a screenwriter, comedian and freelance critic of film, television, & culture. She has written for The New York Times, Vanity Fair, Teen Vogue, GQ, The Hollywood Reporter, Variety, LWLies, Hyperallergic, Okayplayer and Bitch Media, where she served as their Pop-Culture Criticism Fellow in 2018. She also provides script notes, sensitivity reading services and editorial services. In addition to her written work, she programs films at theaters and festivals, speaks on panels and moderates Q&As. (Photo: Bridget Badore @bridgetbadore) jourdainsearles.com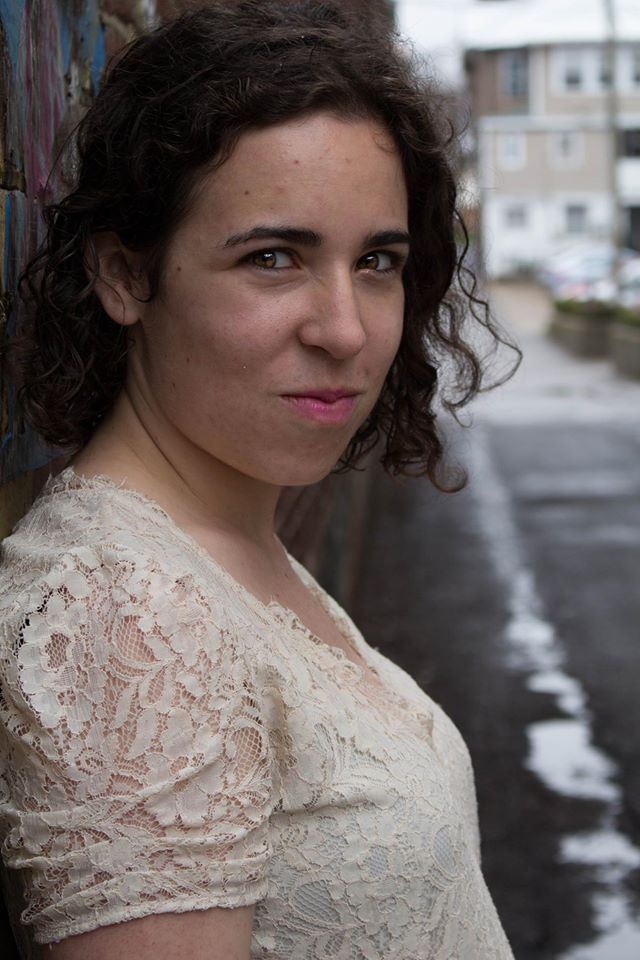 Catherine Weingarten (she/her) is a friendly jewish chick from an obscure area of Pennsylvania! Catherine's summer camp play "Are You Ready to Get PAMPERED!?" had a reading at 59E59 with Less than Rent and also was part of Dixon Place's Bingo Lounge. Some of her other plays include: Pineapple Upside Down Cake (KCACTF:national semi-finalist), Janis and the Big BAD World (Semi-finalist at Wide Eyed Productions), A Roller Rink Temptation (NOLA Fringe), This Car Trip Suckss ( Piper Theater Productions Emerging Artist Reading Series), and Love Potion Number Slut (Tiny Rhino).
She has been involved with Abingdon Playwrights Group as well as New Perspective's Women's Work Short Play Lab. She is the recipient of the Scott McPherson award. She has been a reader for New Georges -and is a current reader for Rattlestick. BA:Bennington College MFA:Ohio University
catherineplaywright.ninja
Former Troupe Members:
Daniela Berlanga
Flor Bromley
Janet Conroy-Quirk
Leah Dubbin Steckel
London Grant
Tracy Jennissen
L Marmon
Sarah Matusek
Elizabeth Sauter
Molly Stoller
Ivy Quainoo
Nicole Ventura