RYB Workshops, Performances & Events
Realize Your Beauty offers early elementary, late elementary, middle school and high school programs, for both boys and girls. We currently offer a 45min Performance & Workshop, as well as Half-Day Workshops.
If you would like to bring RYB's current programs: 'Bud' (early Elementary), 'Blossom' (late Elementary) or 'Bloom' (High School) to your school or organization, please email us at info@realizeyourbeauty.org, call us at
347.915.5281
, or simply send us a message under our "contact" page.

Please read below to find a summary of our current productions.

To hear what students and teachers are saying about our workshops, check out our "testimonials" page:
Testimonials

Please check back often for updates on our program offerings.
We are currently expanding our programs and will be adding more performances, classes, workshops and camps soon!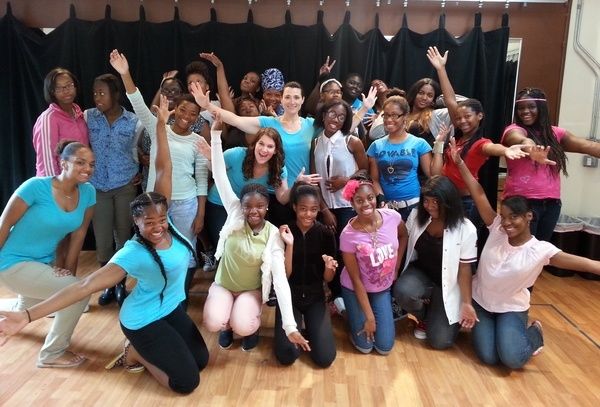 The Tale of Penny Piglet (Pre-K/Early Elementary, 4-8yrs) Little Penny was born with a straight tail instead of a curly one, making her the laughingstock of the barn. Unable to endure the teasing and the shame, she decides to run away. Her journey introduces us to other misfits... Ronny Rooster who is only able to crow at sunset, and Kiki the Kitten who suffers from anxiety. Through laughter and heartfelt moments, Penny learns that being 'different' is really OK, and the most important thing is to be kind to one another and accept ourselves for who we are. After all, being different is what we all have in common.
My Body IS. (Late Elementary/Jr.High, 8-14yrs) This late elementary show explores such topics as bullying, media pressure and how to support a friend with low self esteem around body image. This fun and honest play utilizes three performers who play a variety of parts that mostly involve young women and the pressure they face to have the ideal body. At the core of the play is the idea that our bodies ROCK and we are more than just how we look!
The Right Fit (High School, 15-18yrs) (description coming soon...)
Bloom (High School, 15-18yrs) Bloom starts with an awkward high school student student named Tulip who gets pressured to leave a yoga class by an amateur model named Sprinkles. Sprinkles believes that only "hot" chicks deserve to do yoga so clearly Tulip should drop the class. In this comedic body positive play, we then watch Tulip and her bff Janis try dieting and doing anything to fit in, until they finally come to the revelation that being beautiful has nothing to do with how you look, but with feeling good about yourself.